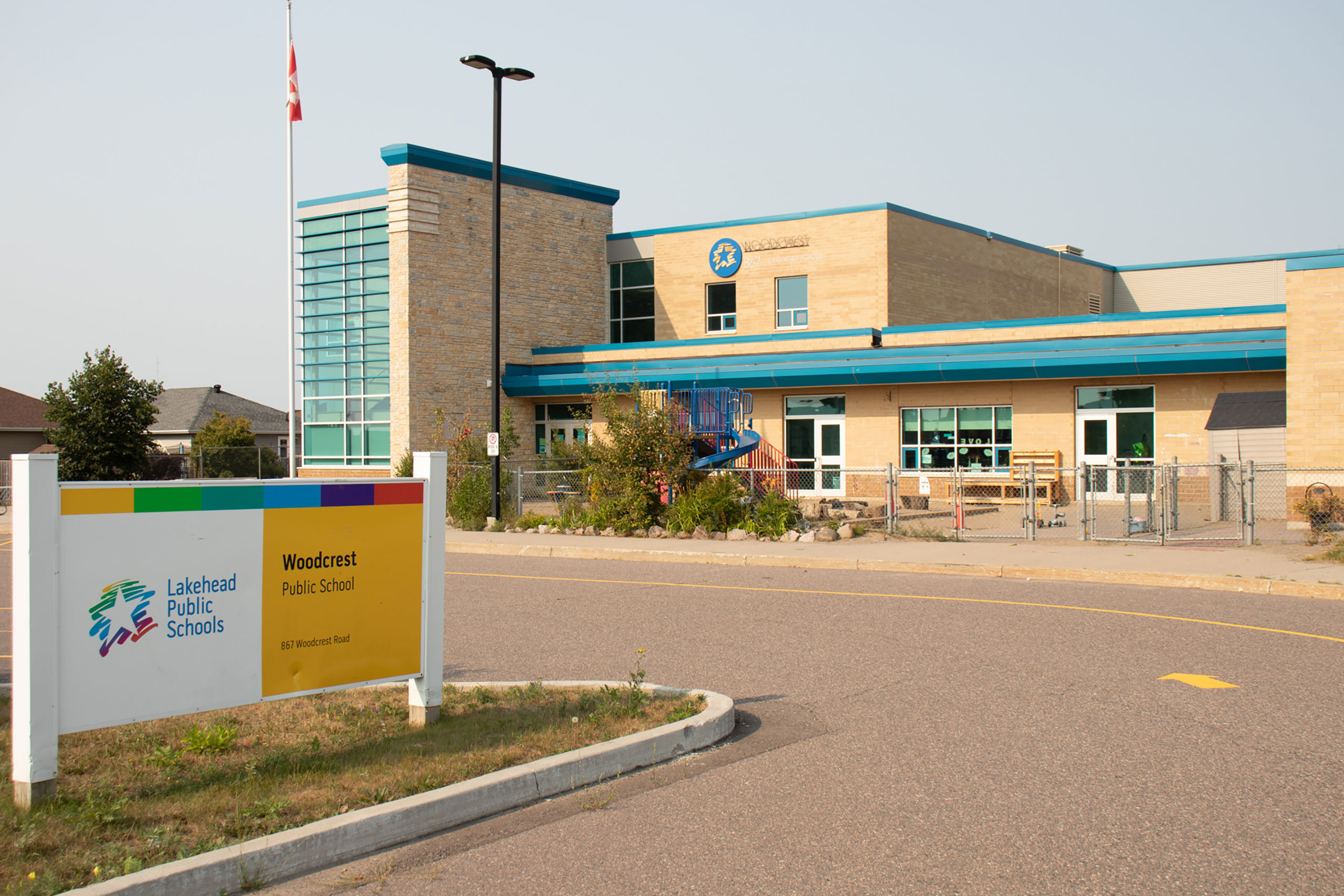 About Woodcrest
Public School
Welcome
Woodcrest Public School is Lakehead Public Schools' newest JK to Grade 8 elementary school. It is located in the newly constructed Sherwood Estates subdivision and opened in September of 2007.
We are proud members of the Hammarskjold High School family of schools. GO VIKINGS!
Built on 5 acres of land, the new two story school has a current population of 550 students accommodated in 23 classrooms. The school has three resource areas, a modern library and a gymnasium. All classrooms and support areas have been outfitted with classroom amplification systems. The school also hosts a Hearing Resource Unit. A daycare is also part of this 'state-of-the-art' facility.
This positive learning environment, along with an excellent staff and supportive community, puts children first. For further information, please contact the school at 346-9396.